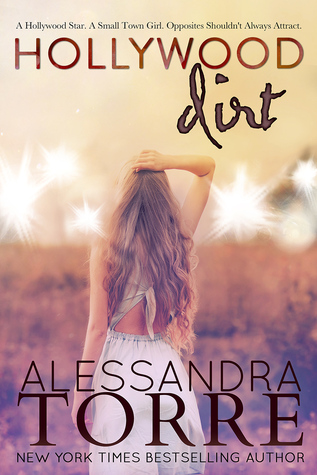 Genre: Modern Romance
Blurb:
Cole Masten. Abandoned by his superstar wife, Hollywood's Perfect Husband is now Hollywood's Sexiest Bachelor: partying hard and screwing even harder. Watch out Los Angeles, there's a new bad boy in town. 
Summer Jenkins. That's me, a small town girl stuck in Quincy, Georgia. I cook some mean chicken and dumplins, can bluff a grown man out of his savings in poker, and was voted Most Friendly my senior year. 
We were from different worlds. Our lives shouldn't have collided. But then Cole Masten read a book about my small town. And six months later, his jet landed on our dusty airstrip, and he brought Hollywood with him. 
From the start, I knew he was trouble. For our town. And for me. 
Sometimes, opposites just aren't meant to attract.
What the Barrio liked:
Summer (the heroine) – She's got spunk, and she's a 100% southern-bred lady. She got mad at the hero just for having bad manners the first time they met. When the hero comes to her little town to shoot a movie about Coca-Cola, he sees the potential to get her involved with the movie. She is also treated as an outcast by the town people after a failed wedding party.
Cole Masten – Famous superstar, movie producer and recently discovered his wife cheating on him. Travelling to Quincy was just what he needed in order to save his movie from being taken by his ex-wife in their divorce battle. He meets Summer and thinks that she is perfect for a role the movie. Of course he does this in a totally movie-star arrogant way that the sparks fly between them. Yes, he's one of those alpha-holes that Romance readers are suckers for.
The filmmaking – I've rarely ever read something about Hollywood and this was a fresh take for me. I enjoyed reading about the aspects of filmmaking. And the little trivias here and there about the town that got rich due to Coca-Cola are fascinating.
Secondary Characters – such as Ben, really make the story interesting. He's got a lovely personality is a welcome sidekick for Summer.
Overall, it's a light, fun read.
Rating: 3.5 Stars