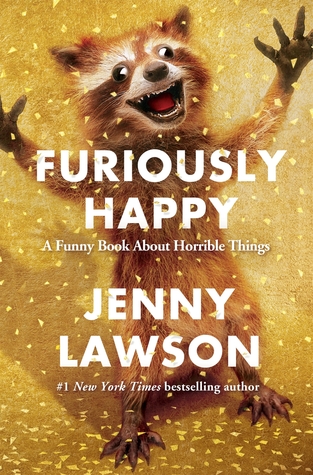 I usually like to start new books even though I'm still in the middle of another book. It's just that I really get excited when I find a new book that I want to read, so why not take turns reading them right?
Here are some of the books I'm currently reading.
Furiously Happy by Jenny Lawson
Amazon|Goodreads
There's no proper way to describe this book. All I can say is that 10% in, and it made me laugh in the middle of a foot spa. It's a non fiction, but definitely worth the time.
This is a bit like X-men but set in a YA Fantasy world. The heroine has the ability to manipulate illusions. I'm enjoying it so far.
Take note: this is book 2 in a series. If you liked Marie Lu's Prodigy series, then you might like this one as well. Book 1, The Young Elites, can be found here.
What are you currently reading?